Crispy PotStickers
INGREDIENTS
40ml
oil for cooking
8pcs
KARANA™ Gyoza
12g
cornstarch
100ml
water
Dipping Sauce:
10g
ginger, finely sliced
30ml
chinese black vinegar
Garnish:
2stalks
spring onions, sliced
sliced red chilies
toasted sesame seeds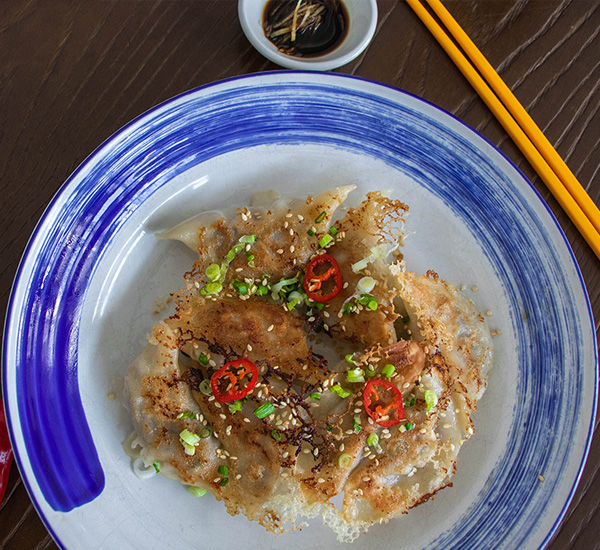 Preparation Method
1.
In a non stick frying pan, heat oil and add the gyozas. Mix cornstarch with water and pour into the pan. Cover pan and cook the gyozas for 5-6 minutes will water has evaporated and gyozas are cooked.
2.
Combine ginger and black vinegar and transfer to a dipping sauce dish.
3.
Cover the pan with a serving plate and overturn it. Sprinkle on spring onions, chilies and toasted sesame seeds. Serve gyozas with dipping sauce.