Vietnamese Spring Roll
INGREDIENTS
| | |
| --- | --- |
| Fillings | |
| 60g | Black Fungus, soaked and finely sliced, 2mm |
| 60g | Soaked Dried Shiitake Mushrooms, diced 5mm |
| 55g | Onions, diced 5mm |
| 500g | Mince PBM Pork |
| 200ml | Light Soya Sauce |
| 1g | Salt |
| 0.5g | White Pepper |
| Assembly | |
| 12 sheets | Vietnamese Nem Wrappers |
| | Oil for deep frying |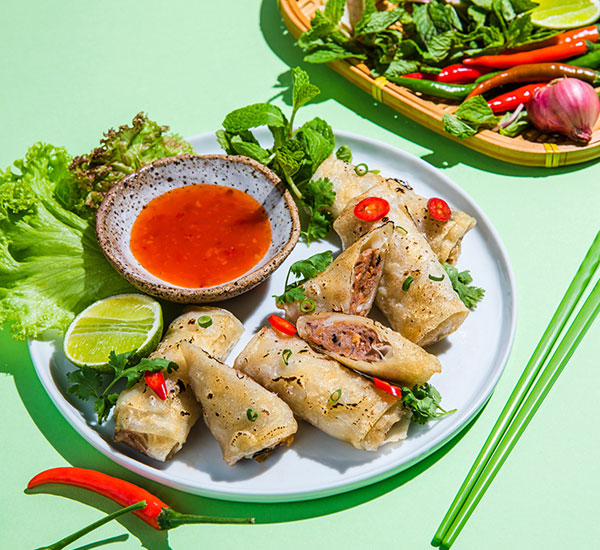 Preparation Method
1.
Place filling ingredients in a mixing bowl and mix well. Divide out into portions and freeze.
2.
To assemble, soak each wrapper in water and place on a cutting board. Spoon 2tbsps of fillings in the center. Fold the sides inwards, roll up and set aside for 10-15mins.
3.
Heat oil to 180C and deep fry each spring roll for 3-4 minutes. Drain on paper towels and serve.